Argentina Football Games: Some Travel Safety Tips for El fútbol!
To call football in Argentina a religion would be an understatement.

With over 3000 registered teams, two World Cups trophies and the greatest player that ever lived (simply known as 'El Diego'), you cannot escape the game's magnetic pull.

Seeing a game while you're visiting is a rite of passage and the place to do it is Buenos Aires, which has the highest concentration of teams. Boca Juniors – the side that produced Diego Maradona – is the country's most popular team, closely followed by local rivals River Plate. When the two sides face off, it's the most heated, passionate, and sometimes dangerous game in the Argentinian football calendar… and an absolute must-see for any visitor.

The 'superclasico' is more than a game – a twice yearly derby which decides bragging rights for an entire city, casting all other results aside; if you beat your local rival, everything is good in the world.

Boca play in the iconic Bonbonera Stadium, while River's home ground is the Monumental and tickets to either side's games are easy to get hold of if you book in advance, but expect to pay over the odds for a superclasico.

You do need to be vigilant where safety is concerned, but most of the violence (if there is any) from the infamous 'ultras' tends to take place away from the ground.

Make sure you check out the parrillas outside the stadium, where entire cows are barbecued and served up to hungry fans, testicles and all.

And face it, if you're brave enough to eat cow's nads, you've already done the hard part.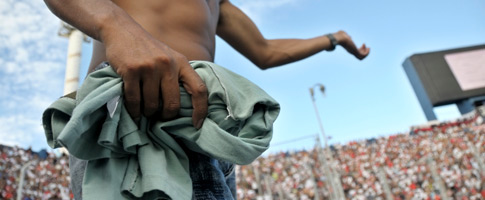 Thanks to Paul Hansford, editor of Australian FourFourTwo magazine.
A fan's story: Adonis at La Bonbonera - a cracking day out.
"Being a fan of the beautiful game, Latin America's football culture was one of the many reasons why I chose to visit. Since Buenos Aires has a few teams, I decided to follow the most passionately supported one, Boca Juniors. As they are the team favoured by the lower classes, their stadium, the Bonbonera, is in the middle of the poorest (and therefore most dangerous) part of central Buenos Aires. Tourists are advised to go with a tour group at the cost of around $40, or at the very least to get tickets in the less boisterous seated areas which go for around $25.

Naturally I got myself the cheapest $4 ticket to stand behind the goal with the more ardent and unruly fans. I wanted to experience the real thing and not a sanitised version, but I was still nervous, as I had heard a few first hand tales of people being mugged in that part of the stadium. My worries eased when I persuaded a few people from the hostel to join me.

Once we got inside the stadium, it was pandemonium. We weren't sure where we should go and we didn't dare ask anyone in case we gave the impression of being helpless vulnerable tourists. It didn't occur to us that with a few of our party being tall blonde Europeans who looked like poster boys for Aryan supremacy, our origins weren't much of a secret.

I let myself fuse into the horde, and I was practically carried to the central stands behind the goal by the flow of the crowd. The tightly packed bundle of human emotion around me was electric. The team wasn't even out on the pitch yet but the stands were full and everyone was singing, shouting, eating, drinking, waving flags, jumping around or any combination of all of those. There must have been about ten thousand of us crammed behind one goal and a similar amount doing the same behind the other.

When the match kicked off, a small group of hardcore fans in the middle of the stand started jumping around and singing and didn't stop until the match was over. Not even half time could blunt their enthusiasm. Boca Juniors won the match 3-0, but I'm reliably informed that the same thing happens even when they are losing, as the fans are devoted to their team.

It was clearly more than just a sporting event to those fans, especially the sweet old woman next to me that spent the match swearing like a hardened criminal.

After speaking to a few people that had been to Boca Juniors matches, about half of them loved it, while the other half ended up having something stolen or being intimidated in some way. If you're prepared to take this risk, which can be reduced by being smart about your appearance and behaviour, then the experience is outstanding value for money. The whole event including tickets, transport and food cost me the equivalent of a pint of beer in a London pub."

Thanks to Adonis Stevenson for this excerpt from Travelantics, his first book based on his round-the-world travels. More on the Travelantics website or buy the book from Amazon.
Practical Tips for staying safe at Football games

What to do if violence breaks out at a football match
The perpetrators of crowd violence and hooliganism are well aware that police monitor all football matches and that they will quickly detect and react to any incidents of violence inside the stadium. Incidents inside the stadium are therefore rare nowadays but in the unlikely event of violence breaking out inside the ground the following safety precautions should be followed:
Your main objective should be your own safety and that of persons with you
Should missiles be thrown or fighting break out close to you take cover by dropping to the floor and protecting yourself between the seats. If attacked protect your head and face with your arms and hands.
Do not engage in conversation with the participants and avoid eye contact with them As soon as you feel it is safe to do so, get up and establish where the unruly mob is located and in which direction they are moving. Look in the opposite direction for the closest exit to you and begin to make your way towards it.
Try not to panic and calmly move towards the chosen exit. Avoid being caught in a stampede. If necessary choose another exit.
If you are caught up in a moving crowd, move with them. Trying to stand still or go against the flow may result in you falling and suffering injury from being trampled or crushed.

What to do if violence breaks out outside the stadium

Crowd violence and acts of hooliganism are more likely to take place outside, but in close proximity to, the stadium. If this occurs there is the unfortunate possibility that innocent spectators could find themselves unwittingly caught in the disturbance. To avoid or reduce the threat, adopt the following guidelines:
Avoid streets in which a disturbance is taking place, or through which a lively crowd of supporters is likely to be making its way to or from the stadium
Avoid any place where police action is in progress
If confronted by a crowd of hooligans turn around and walk away briskly in the opposite direction - do not run
If travelling in a motor vehicle turn around and drive away without injuring anyone
If you are too close to the crowd and cannot turn your vehicle around, manoeuvre your car to the side of the road and park it.
Get out of your car and without panic or undue haste, move as far as possible off the road or to the end of your car away from the crowd. Stand and watch passively.
Should you be wearing any form of supporter's regalia, remove it and conceal it from view. Far rather be seen as a neutral than supporting a particular team - the hooligans might support the opposition.
If challenged, be polite and agreeable and do not offer any threat or criticism
Should the crowd start to bounce the vehicle, do not interfere. Interference will make the crowd continue more vigorously and divert new anger towards you.
Do not produce anything that could be perceived as being a weapon. This will incite the crowd to respond with violence.
If attacked protect your head and face with your arms and hands
Let the crowd flow past you. Once the crowd has gone by, make your way to safety. If on foot walk slowly - do not run. If in a motor vehicle drive away slowly.

Action after an incident:
Report the incident to the police on duty in the area and obtain a report reference
If you have been injured seek medical assistance
Thanks Red24 for these safety tips.
Read more stories from WorldNomads.com to help keep you travelling safely. WorldNomads.com - an essential part of every adventurous traveller's journey.
Have you been to a football game in South America? What's your story?
La Bonbonera stadium rises spectacularly between the houses of the Boca quarter, Bueonos Aires
No Comments
We were in Buenos Aires when Argentina was scheduled to play Colombia, leading up to the World Cup in 2010. I went to the tour agency, and they offered us two different ticket prices. I had them show me the seats on a map of the stadium, and then bought the better seats, for the lower price! I was very surprised. The tour bus picked us up at our hotel and I had my whole family of 5 decked out in Argentine blue and white jerseys. When the bus pulled up to the stadium, police opened the gate and we drove in. As I led my family off the bus, a cop grabbed me and threw me against the chain link fence, screaming in Spanish. My bilingual wife caught up to us, and it was then we discovered we had purchased tickets in the visiting Columbia section of the stadium. The cops would not allow us to enter wearing blue and white. We borrowed shirts from others on the bus, and walked cautiously inside. Security unpadlocked a chain-link enclosure in the stadium with razor wire on top. We followed the crowd in, watched as our "cell" was padlocked again, and then saw security in front of us holding hoses and dogs, just in case we tried to scale the fence, slide over the razor wire, and attempt to attack the Argentines. We never sat down and never got close to our assigned seats. It was amazing!
You might also like
Zika virus travel alert 2016 – get the facts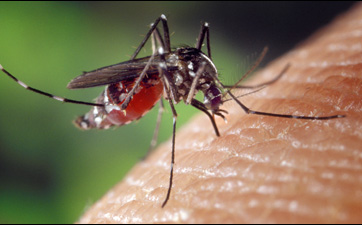 Travel warnings have been issued for dozens of countries in North and South America - including Brazil and Mexico - as Zika Virus spreads. What is Zika Virus, who is at risk, what are the symptoms and how do you prevent getting it?
Argentine Road Manners → Don't end up as Jamon Crudo!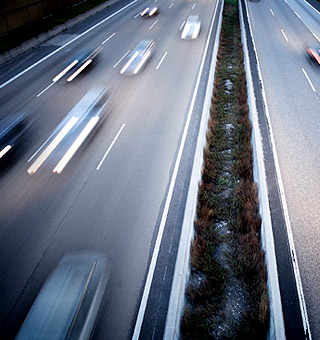 Argentina has the highest traffic mortality rate in South America per 100,000 inhabitants, with Argentinean drivers causing 20 deaths each day.