Argentina: 5 Things to Know Before You Go!
If you're traveling to Argentina you'll most likely stop in Buenos Aires, which is by most accounts a very safe city, and local police keep it that way by actively patrolling all tourist areas. Violent crime is extremely rare, and smaller towns in Argentina are even safer than Buenos Aires.
Nevertheless, it is important to remember there are always pickpockets in tourist areas on the lookout for easy prey. Always protect your valuables and keep your passport and tickets in a safe at your hotel. The Buenos Aires barrio of La Boca, just a few blocks away from the famous street Caminito, has seen a number of thefts lately. Take special care when you're in this area.

We know there is a lot to read before going to Argentina - like what vaccinations do you need? - so we asked our friends in the adventure travel space to give us some tips on what they wish they knew before they went to Argentina.
Photo courtesy of Flickr.com, by [Omar Uran].
1. Carry Change.
Check your 100 peso note BEFORE giving it to the shop assistant – they can claim it was counterfeit and give you back the counterfeit! Also, coins are like gold. It's hard to get change anywhere and you can't take a bus without coins! Mat Lewis, i-to-i
2. Avoid demonstrations.
They happen all too regularly in Buenos Aires and occasionally can get a bit violent. Agustina Marmol, Dolomite Mountains
WorldNomads:There are a couple of places in the city that are the focal point of protests. If there's going to be trouble, it'll be here.

3. Know Your Bearings.
Always know where you are on the map. Buenos Aires is the kind of place where fancier, tourist-friendly neighborhoods are directly adjacent to some rough spots. Josh Steinitz, NileGuide

4. Take Taxis at Night.
Buenos Aires is safe for women traveling and sightseeing alone, but you should be aware that the men there will whistle at you when you pass by, and comment on your looks. During the night it's better to take a taxi to where you are headed instead of walking the streets alone, that applies if you are travelling alone or not, especially for La Boca area. Antonija, GeckoGo
WorldNomads: And watch out for these common scams and petty crimes.
5. Beware of Dogs.
There are large packs of dogs hanging around some of the bus stations, so beware. Most of the time they won't bother you but it's always better to travel with a friend, power in numbers. Christina Tunnah, WorldNomads

Need some handy Spanish travel phrases? Try our Spanish Language App.
Read more stories from WorldNomads.com to help keep you travelling safely. WorldNomads.com - an essential part of every adventurous traveller's journey.
What did you learn in Argentina and wish you knew before you went? Leave us a comment...
6 Comments
Always try to hand over the exact fare for a taxi ride - occasionally yoy will receive counterfeit notes in change if you handover a large note

The train from Buenos Aires to Cordoba is the slowest ever - take the bus.

Argentina has got less safe in recent years. Keep your guard up at all times and avoid any streets that are not crowded. I love Argentina, but it has it's ugly side. I was robbed in La Boca, two blocks from Caminito - some young guys pointed guns at me and my friend and set a pack of dogs on us. We got away without any serious injuries, but count ourselves lucky.
Don't carry a debit/credit card with you (if you are robbed and they find it, they will escort you to a cash point and make you take out as much as you can). Keep some cash in your bra/shoe. Try to blend in in terms of clothing (including no fancy glasses).
I hate guided tours, but for safety reasons I would recommend it if you want to visit La Boca or San Telmo. Also be careful in Once.

One of the prevailing myths about Buenos Aires is that it is "safe." Part of that is the fault of the tourism industry, along with the unwillingness of governments to tell the truth about negative factors. But in 2013, the Argentine judicial system, acting independently of the don't-tell Kirchner government, prepared a study of homicides in the city of Buenos Aires. The result: a homicide rate of 6.09 per 100000 population. Compare that to the 2014 homicide rate for NYC (which no reasonable person considers safe) at 4.0 per 100000. As for robbery, the published UN numbers for Argentina reveals that the country has by far the highest theft/robbery rate in the entire western hemisphere.

Esteban is wrong. Chile has the highest theft/robbery rate in the Americas, with about 60% of homes having been target of some kind of theft during 2014.

Esteban is wrong. Chile has the highest theft/robbery rate in the Americas, with about 60% of homes having been target of some kind of theft during 2014.
You might also like
Zika virus travel alert 2016 – get the facts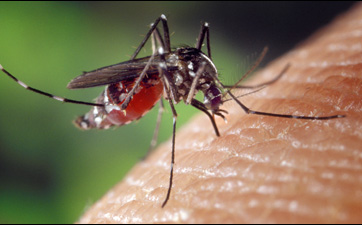 Travel warnings have been issued for dozens of countries in North and South America - including Brazil and Mexico - as Zika Virus spreads. What is Zika Virus, who is at risk, what are the symptoms and how do you prevent getting it?
Argentine Road Manners → Don't end up as Jamon Crudo!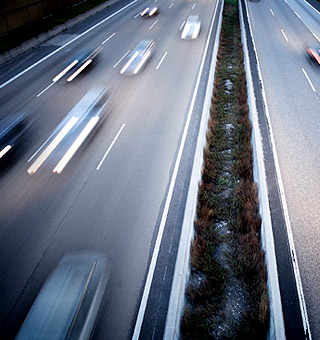 Argentina has the highest traffic mortality rate in South America per 100,000 inhabitants, with Argentinean drivers causing 20 deaths each day.