Essential insights about
travel-advice
New Orleans neighborhoods: what to see and do. Figuring out where you are in a city that defines itself more by how people inhabit a space than by geographic lines can be a daunting task, but let's try anyway.

Given the level of trouble, should you go?

Getting around Tonga will generally be fine. There have been some blips on the country's maritime safety track record, with the sinking of ferry Princess Ashika ceasing all inter-island travel temporarily in August 2009.

12/11/2011 - The US Department of State has issued an alert to its citizens warning of the potential for civil unrest and violence in Senegal prior to and directly following the upcoming Presidential elections scheduled for February 26, 2012.

Slovakians value their privacy and close ties, so they may seem distant and reserved at first. This gradually changes once they get to know you. You should always address people by their family names unless you're invited to use the first.

From border bureaucracy to road rage to extreme temperatures, Mongolia demands that you pay attention to your surroundings and prepare accordingly. It is not an easy place to travel, especially if you're by yourself, but the rewards are worth it.

The US and other foreign government are warning their citizens that extremists and Al Qaida splinter groups are very likely to attempt to take revenge after the US announced it had found and killed Al Qaida figurehead, Osama Bin Laden These ...

The situation across North Africa is changing day-by-day, sometimes hour-by-hour. We always advise travellers that one of their best safety measures is to monitor news and events. Here is a list of news sources to check for continuing coverage....

Australia: Vast areas of Queensland and New South Wales have been devastated by a giant surge of flood water labeled by some news services as an 'inland tsunami'. At time of publication, 15 people have been reported dead and scores are missing.

Terror in Turkey? Or just a lot of gobble? The words 'Terrorist threat' can inspire many feelings in travellers: Fear, unease, and in many cases, irrationality.

The plans of thousands of holidaymakers have been thrown into chaos by an escalating confrontation between the government and protesters angry at austerity measures.

Two weeks after the U.S. controversially issued a non-specific, Europe-wide terror alert, new information has been revealed about a threat. The French Interior Minister has revealed Saudi Arabian intelligence sources told his government several ...

A lot of people intending to travel to Mexico are concerned for their safety. They've read the travel warnings, they've seen the media reports about murders and drug wars, and yet they also know people who continue to travel to Mexico and return safely. So what's the story?

The U.S. Department of State released the following Travel Warning for Iran on October 8, 2010. Iran Travel Warning U.S. citizens are warned to carefully consider the risks of travel to Iran. 

When you hear about possible terrorist attacks in Europe, Germany is usually among the countries mentioned as a target. This certainly isn't a reason to avoid travelling there, but there are a few simple tips that can help you avoid getting caught up in a risky situation, or just make security checks quick and painless.

The United States has taken the unusual step of issuing a Europe-wide terror alert to its citizens, prompting other governments, including Australia, UK, France, Sweden, and Japan to follow suit with warnings to their own nationals. In a ...

As the New Delhi Commonwealth Games staggers from crisis to terror threat and back to crisis there are two questions on everyone's lips: "should I go?" and "Am I covered by travel insurance if I do?" Am I Covered? This is the easier ...

Security has been tightened in Bangkok and Chang Mai as thousands of Redshirts plan to gather September 17 – 19 for protests marking the 4 th anniversary of the 2006 coup. The US, UK, Australia and NZ governments have re-issued warnings about ...

A state of emergency declared on Saturday for earthquake affected Christchurch has been extended until midday on Wednesday September 8 th .  The Ministry of Civil Defence and Emergency management has asked intending travellers to postpone travel ...

3/09/2010: A state of emergency has been declared in North Carolina, and several boroughs of New York City (including Manhattan) are on Tropical Storm Watch as Hurricane Earl continues to move up the US east coast.

1/09/2010: The worst hurricane in 20 years is bearing down on the east coast of the U.S. gathering strength and bringing wind speeds of 135 mph.

The following information is for Australian & New Zealand policy holders only. On 15 April 2010, airports across Europe and the United Kingdom grounded flights resulting from volcanic ash clouds in Iceland. Due to this an embargo was put in ...

What's happening? The Thai government on July 29, 2010 lifted the State of Emergency decree from a further 6 provinces, but the order remains in force in 10 provinces, including the capital, Bangkok. The decree, which was imposed on 23 provinces ...

If you're in a country that requires you to apply sunblock, there's a good chance you'll also need to apply insect repellent. There are many old traveller's tales  warning if you apply them in the wrong order you'll neutralise one, ...

Cambodia is a lively country, and the cities that house most of its population have their own trendy nightspots and recognisable pubs to enjoy. While a night out in the Sisowath tourist strip in Phnom Penh (also known as the Riverside) might seem inviting, with its waterside location and up market bars, even well trodden and busy places like these can be the haunts of some of Cambodia's cities less salubrious clientele.
You might also like
Radiation is a scary thing. You can't see it, you can't taste it, you can't feel it, but we all know exposure can cause cancer. So how much danger do we face from the crisis at Japan's Fukushima Daiichi nuclear power plant?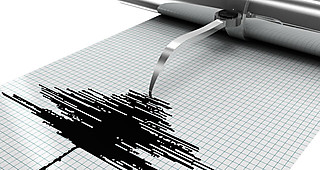 A year after the March 2011 Quake, tsunami and power plant meltdown the level of radiation in Fukushima prefecture has been measured as "the equivalent of an X-ray".
Japan is a different animal than many other countries, especially Western ones, when it comes to laws pertaining to drugs. There's a zero-tolerance policy in place for crimes related to drugs, and penalties are hefty. Same goes for drink-driving.