Essential insights about
travel-crime
New Orleans is not known for being a particularly safe city. But what's the true situation, is there a lot of hype, or should you be particularly concerned? World Nomads' Jesse Perez breaks it down.

Angkor Wat will move you with its beauty and spirituality, despite the huge numbers of visitors that can descend on it some days. Still, all those tourists make it a great place for Cambodians to do business.

However very occasionally you might meet someone looking for a short-cut into your wallet.

Which is why this guide to avoiding scams at Angkor Wat is essential. It'll help you spot the scams, and take the stress out of enjoying this wonder of the world.

Travellers intending to trek in Nepal and asking "is it safe?" should be aware of a recent increase in mugging of tourists.

Violent crime against visitors to Thailand is on the rise. But there are things you can do to reduce the likelihood you'll be a victim, and make the most of your trip to Thailand. Here are our tips on avoiding trouble.

Scams, confidence tricks and rip-offs are very common in the tourist parts of Thailand. Watch out for these common scams and if it's safe to use ATMs.
The Sombondee restaurant scam
Scams involving tuk tuk drivers
The gem scam
The timeshare scam
Watch out for fake, fake baht
Is it safe to use ATM's?

Myanmar is relaxed, friendly and largely trouble-free.

Mention Nicaragua and you may conjure images of violent coups, sneering guerillas, and cold-blooded drug henchmen. But did you know that it has less violent crime than its neighbours.

Worried about crime and violence in the US? According to a comprehensive study of crime, homicide, gun possession, incarceration rates and police numbers, the US is more peaceful now than at any time in the past 20 years.

One of the top complaints made by tourists posting on a travel site about this archipelago off the western coast of Africa is its growing crime. Particular up ticks have occurred in the capital city Praia and Mindelo.

Perhaps one of the most beautiful of all the Caribbean islands, Jamaica is equally one of the most unique.

There are many beautiful and safe destinations within Puerto Rico - the capital, San Juan, and some of the other big cities are not among them. We'll name names if you read on.

Venezuela is a violent place - there were an average of 52 murders A DAY in the first half of 2012 according to police figures.

The popular tourist destination of Goa in Western India is in the grip of a crime spree directed at visitors. The British Foreign Office has issued a warning following an alarming increase in bag-snatching and petty crime.

Visitors to Phuket in Thailand should be aware to two serious incidents involving bag-snatchers and thieves this week. On Thursday June 21 st, an Australian woman (a travel agent on an inspection trip) was stabbed to death by thieves who attempted ...

There are two parts to this discussion – planning the right luggage before you go and then how to use it safely when you're on the road.  As usual, the best advice is just to use your common sense!  Read on for more tips we've gathered to keep you ...

Watch out if you're driving on the motorway connecting Amsterdam, The Hague, Rotterdam, Antwerp, Ghent, Dunkirk and the Channel Ports, particularly towards the southern end of the route, there have been robberies and express kidnappings of tourists.

Tanzania is one of East Africa's true gems. It's a large, spacious, wilderness that holds some of Africa's best natural wonders and friendliest people. But along with tourism (perhaps because of it) there comes a certain level of crime.

Violent crime in Tunisia is somewhat of a rarity and foreigners are not targeted. Petty theft, pick pocketing, and bag snatching are more common than violent assault or muggings.

Panama will never make into the list for the world's top 10 safe places to visit, not sure it would make the top 25.

Oman is located in a corner of the world which is often in the headlines as a flashpoint for east-west relations. But unlike some of it's near neighbours Oman is open and friendly towards western visitors.

The political and economic instability of Nigeria opens the doors for a cornucopia of crime. On one end, you have the less sinister, more basic thievery and pick pocketing. On the other, you have armed robberies, muggings, abductions and car-jackings.

Zambia is known for its incredible safari trips and of course Victoria Falls, one of the World's Seven Natural Wonders and a UNESCO World Heritage Site. It's also desperately poor.

Unfortunately, Bolivia's reputation of being one of the safest South American countries for travellers is no longer accurate. Crime is a growing concern, so travellers should heed the following warnings to enjoy a safe visit.

The US State Department has re-issued its travel warning for Mexico and included a state-by-state break down of the most dangerous places, focusing on the popular tourist destinations and the routes to them.

Austria - the home of Mozart, the von Trapps and one of the lowest crime rates in Europe. In fact, most warnings from fellow travellers are about avoiding the Sound of Music tour in Salzburg rather than crime hot spots! But that doesn't mean travellers should drop their guard completely.

Mauritania, located in North West Africa struggles with poverty, terrorism, escalating crime rates and heavily mined border areas.

One of the world's poorest countries, Guinea Bissau can be a challenging travel destination. Once seen as a shining beacon of development potential, it is now largely propped up by international aid.

Lesotho came into being as a mountainous sanctuary against the political turmoil and violence that has hit other areas of the continent.

Barbados is a lovely island nation home to Rihanna, coconuts and pleasant weather. It's an overall nice vacation spot, but it's not without its dangers, especially at night.

The Pacific island nation of Tonga can be a fascinating place to travel. It generally enjoys a relatively low crime rate and practices strict Christian beliefs.
You might also like
Burning ropes of death! Huge buckets of booze! So much fluro it burns the retinas!

Ever been to the notorious Full Moon Party in Thailand? It's been getting a bit of bad press lately, so we decided to send our Travel Safety reporter Jesse Perez to Koh Phangan to see if it was as dangerous as the mainstream media made it out to be.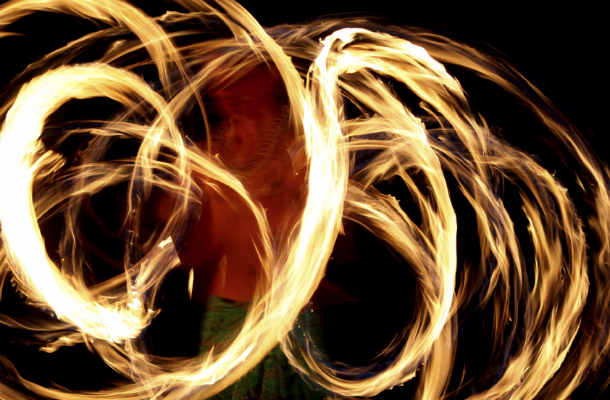 What's a Full Moon Party? A few young travellers (usually more than 20,000) will gather on a beach under a full moon and in front of a strip of bars pumping out dance music. Almost everyone gets wasted on weed, Ya Ba, mushrooms, XTC, or bucket drinks and dances till the sun comes up.

What could possibly go wrong?

Most people walk away from the FMP having had a thoroughly good time, but bad stuff happens - quite often.

Be one of the smart ones who's armed with the knowledge needed to stay safe with this "best full moon party review - ever!"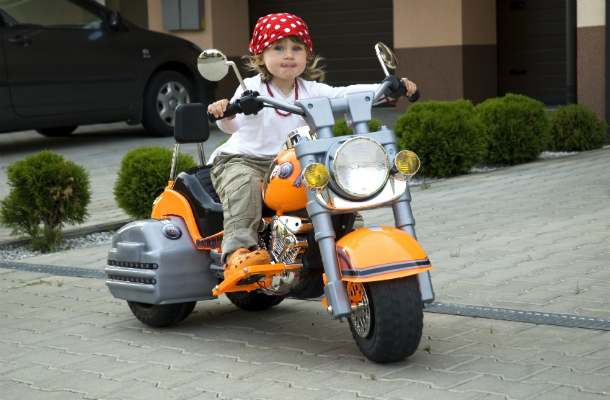 Thailand is a pretty safe place - if you're sensible about it - but the thing that's most likely to get you in trouble is a rented motorbike. People keep falling off them!

They're also the source of the number one myth about Thailand: You don't need a license to ride a motorbike. You do.
Yeah, we know the guy at the rental shop said you don't, but honestly, you do.

But what about bikes under 50cc, and are you covered if you are injured?

All your 'scooters in Thailand' questions are answered here.