Essential insights about
travel-safety
New Orleans is not known for being a particularly safe city. But what's the true situation, is there a lot of hype, or should you be particularly concerned? World Nomads' Jesse Perez breaks it down.

Going home for the Thanksgiving holiday should be a joy but is frequently a travel nightmare. With about 34 million Americans traveling more than 50 miles ahead of the holiday, here are World Nomads' top tips for stress-­free Thanksgiving travel.

If you're heading to Europe should you be worried about getting Ebola? How likely is it you'll get it from someone on a plane, or from someone sneezing?
Check out these facts about Ebola, and tips for protecting yourself from carriers.

For the most part, Japan is a very clean, very safe country. But that doesn't mean it's not a little bit weird. What do we mean? How about food to die for - literally, or a toilet that gives your tush a spritz? Read on for some smart advice about travelling in Japan. Plus we'll reveal the thing that the Japanese consider the most disgusting and filthy object in the universe - and why they adorn it with kittens and flowers.

Is it safe for aircraft to fly through volcanic ash? The science on this isn't settled and that's leading to vigorous debate between forecasters, bureaucrats, pilots and airlines.

Want to keep an eye on Bardarbunga - the Icelandic volcano that's threatening to disrupt travel across Europe? Check out this live feed of it bubbling away.

Want to keep an eye on Bardarbunga - the Icelandic volcano that's threatening to disrupt travel across Europe? Check out this live feed of it bubbling away.

A lot of people intending to travel to Mexico are concerned for their safety. They've read the travel warnings, they've seen the media reports about murders and drug wars, and yet they also know people who continue to travel to Mexico and return safely. So what's the story?

Over the last 100 or so years women have broken down much of the entrenched sexism which was once common place in even modern western countries. But this is not the case in India. In India women are viewed in a very different light.

So you're going to Munich for Oktoberfest? Here are our tips and tricks for surviving the world's biggest fair.
First of all: Munich, Germany, in October, right? Wrong.

As you probably know if you've been searching dates for Oktoberfest 2014, it kicks off on September 20th.

But now you need to know: which beer hall is the best for you, when's the best time to go, and how not to be a bierleiche - a what? Read on...

We'd never say never travel to a location, but if you're heading to the Seven Kingdoms you're going to need to be on your guard if you don't want to lose your head. Here are our tips for surviving the Game of Thrones.

Thailand is a pretty safe place - if you're sensible about it - but the thing that's most likely to get you in trouble is a rented motorbike. People keep falling off them!

They're also the source of the number one myth about Thailand: You don't need a license to ride a motorbike. You do.
Yeah, we know the guy at the rental shop said you don't, but honestly, you do.

But what about bikes under 50cc, and are you covered if you are injured?

All your 'scooters in Thailand' questions are answered here.


What's a Full Moon Party? A few young travellers (usually more than 20,000) will gather on a beach under a full moon and in front of a strip of bars pumping out dance music. Almost everyone gets wasted on weed, Ya Ba, mushrooms, XTC, or bucket drinks and dances till the sun comes up.

What could possibly go wrong?

Most people walk away from the FMP having had a thoroughly good time, but bad stuff happens - quite often.

Be one of the smart ones who's armed with the knowledge needed to stay safe with this "best full moon party review - ever!"

Angkor Wat will move you with its beauty and spirituality. The huge numbers of visitors attracted to it makes it a great place for Cambodians to do business, and very occasionally you might meet someone looking for a short-cut into your wallet. Which is why this guide to avoiding scams at Angkor Wat is essential.

Are you safe in Sochi? What is the nature of the terrorist threat? How real is it, and what are the security authorities at the winter Olympics doing about it?
Check out this infographic.

Where do you think is the most dangerous place to be at Christmas time? Here's a top tip from WorldNomads.com: keep those Christmas gifts at arm's length!

Rio's beautiful beaches are a haven for petty thieves. Sneak thieves and bag-snatchers routinely operate on the beaches, but lately a more frightening type of crime has emerged. Find out about it here, and follow these tips for staying safe in the sun.

A series of terror bombings in southern Russia are being linked to attempts to terrorise and disrupt the Sochi winter Olympics.

In mid-August 2013 several countries changed their travel warnings for Egypt following the spread of civil unrest to the Red Sea resort of Hurghada. A protest in the area, but well away from tourist precincts, led to the death of one person.

You've seen the violent protests and you want to know: is it safe to go to Turkey?

Meteorologists are predicting an "extremely active" Atlantic hurricane season.

A US warning to it's citizens says visiting the pyramids other than with a guided bus group is risky.

With threats of "thermo-nuclear war" on the Korean Peninsula is it time to rethink your plans to go to Seoul?

Attending the dawn service at Gallipoli has become a pilgrimage for many Australians and New Zealanders. Watch for tight security and challenging terrain.

Our 'What you need to know about Dengue' article generated a lot of questions in the message boards - so to further clarify the details of this devastating disease, our roving medical expert Dr. Erik McLaughlin has come back for a second round to answer your questions!

You can do heaps of activities on your vacation in the Bahamas. There is jet-skiing, snorkelling, scuba diving, boating and other water sports. While many operations appear fun and safe, much of the adventure tourism is not regulated properly.
You might also like
Scandinavia - Pilot's Strike Travel Alert
World Nomads travel alert. A strike by pilots is affecting flights throughout Scandinavia and Europe.
Flu 2015 - Travel Alert
Travel Alert from World Nomads. Travellers to Hong Kong should be alert to the continuing outbreak of flu, and take precautions.
Cyclone Pam - Travel Alert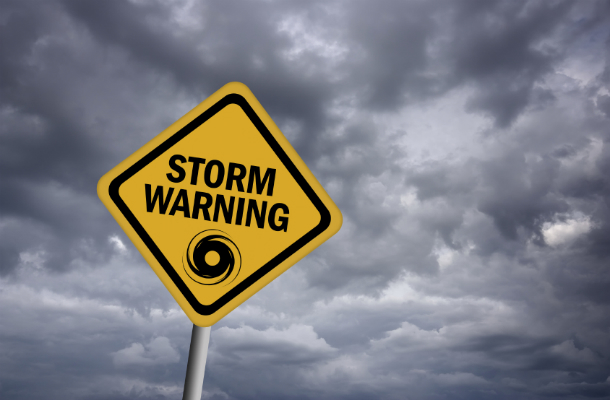 World Nomads travel alert for the pacific states of Fiji, Vanuatu, Solomon Islands and PNG. A cyclone is expected to bring strong winds and heavy rain leading to flooding.