Essential insights about
volcano
Want to keep an eye on Bardarbunga - the Icelandic volcano that's threatening to disrupt travel across Europe? Check out this live feed of it bubbling away.

Want to keep an eye on Bardarbunga - the Icelandic volcano that's threatening to disrupt travel across Europe? Check out this live feed of it bubbling away.

Planning on traveling to Europe? - here's what you should know about the volcano in Iceland. Iceland's weather office is monitoring increased activity at the Bardarbunga volcano and warns a sizeable eruption could occur at any time. If/when it does blow, the ash plume might affect flights in and around Europe at very short notice. Are you covered by your travel insurance, and what should you do if you are affected?

This tropical paradise is a sanctuary for colourful wildlife with an ecosystem unmatched on this planet. Given the geological and geographic variety, this ecosystem is greatly affected by a variety of natural occurrences, not all of them good, so it's essential you are aware of what could happen and understand how to keep yourself safe.

Australia's airlines continue to be affected by the volcanic ash cloud from Chile - as Virgin, Jetstar and QANTAS cancel all services to and from Tasmania and New Zealand - and terminate some others. The airlines hoped to see a full return to the ...

The ash cloud from Chile's Puyehue volcano has returned to Australian airspace affecting services in and out of several airports including Adelaide, Canberra and the nation's busiest airport, Sydney. Melbourne may also be affected later in the day.

UPDATE: 1:30PM AEST June 20: The ash cloud from Chile's Puyehue volcano - having caused major disruptions to airports around the world - has moved across the Atlantic and is grounding flights in Cape Town, South Africa, and is giving Australia ...

In May 2011, The ash cloud from Iceland's Grimsvotn volcano moved from Scotland and northern England to northern Germany, causing airports in Hamburg, Berlin and Bremen to close for a short period.

Indonesia has been hit with a triple-whammy of natural disasters – an earthquake, a tsunami and a volcanic eruption - that has claimed hundreds of lives and left thousands more homeless or with shattered lives. Earthquake A 7....

Lying in the danger zone on the Pacific Coast, El Salvador is prone to earthquakes and hurricanes. Add a few active volcanoes to the mix, and you have a country poised for natural disaster.

The following information is for Australian & New Zealand policy holders only. On 15 April 2010, airports across Europe and the United Kingdom grounded flights resulting from volcanic ash clouds in Iceland. Due to this an embargo was put in ...
You might also like
Burning ropes of death! Huge buckets of booze! So much fluro it burns the retinas!

Ever been to the notorious Full Moon Party in Thailand? It's been getting a bit of bad press lately, so we decided to send our Travel Safety reporter Jesse Perez to Koh Phangan to see if it was as dangerous as the mainstream media made it out to be.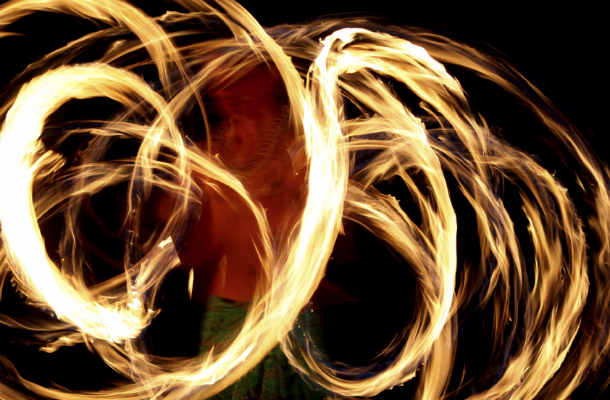 What's a Full Moon Party? A few young travellers (usually more than 20,000) will gather on a beach under a full moon and in front of a strip of bars pumping out dance music. Almost everyone gets wasted on weed, Ya Ba, mushrooms, XTC, or bucket drinks and dances till the sun comes up.

What could possibly go wrong?

Most people walk away from the FMP having had a thoroughly good time, but bad stuff happens - quite often.

Be one of the smart ones who's armed with the knowledge needed to stay safe with this "best full moon party review - ever!"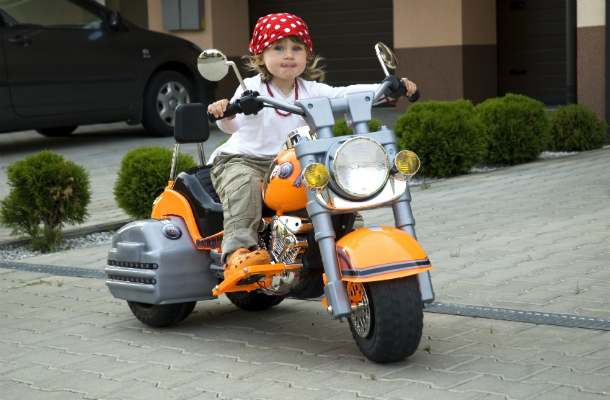 Thailand is a pretty safe place - if you're sensible about it - but the thing that's most likely to get you in trouble is a rented motorbike. People keep falling off them!

They're also the source of the number one myth about Thailand: You don't need a license to ride a motorbike. You do.
Yeah, we know the guy at the rental shop said you don't, but honestly, you do.

But what about bikes under 50cc, and are you covered if you are injured?

All your 'scooters in Thailand' questions are answered here.