Egypt protests - Keep informed
The civil unrest in Egypt is a complicated matter and it looks like it's not going to get easier to understand any time soon.
We have collated some of the best sources of news, social media and video around and put it into a simple list - hopefully it makes it easier for you to get your head around the chaos!
Main coverage
First, we will start with the big guns with up to the minute coverage:
BBC's live coverage of the protests
Al Jazeera Live Stream: (Get it while you still can!)
Huffington Post: A complete guide to the 2011 revolution
The Whats And The Whys
Next, some explanations as to why the protests began, what they are about, and how they will end.
Here is World Nomad's breakdown of the situation
Time Magazine correspondent Abigail Hauslohner's video piece explaining how the protests evolved out of the computer and onto the streets.
Guardian Q&A: What the Egyptian unrest means for the Middle East and the world
Messages and images from the Egyptian people on the front line
NPR: A Primer On Following Egyptian Protests On Twitter
Activist Amr Shalakany writes from Tahrir Square, Cairo, about what the protests mean for the Egyptian people, and why it is not about the Muslim Brotherhood
Flickr photoset from Issandr El Amrani, who amazingly was able to upload and distribute material to the online photography service.
And finally, the last word comes from 8-year old Saudi girl Juju, who has a message for President Mubarak and sums it up in just 51 seconds.
Social Media to Follow
With thanks to Andy Carvin at NPR.org for the list.
@monaeltahawy: Egyptian-born columnist and commentator.
@dima_khatib: Al Jazeera's Latin America correspondent.

@abuaardvark: Mark Lynch, who runs "Foreign Policy's" mideast blog.
@SultanAlQassemi: Columnist for the UAE-based newspaper,The National.
@lisang: Lisa Goldman, an Israeli-Canadian journalist based in Tel Aviv.
@bencnn: Ben Wedeman, CNN's veteran Middle East correspondent.
@ajelive and @ajenglish: Tweets from Al Jazeera English.
@alaa: Alaa Abd El Fattah, an Egyptian blogger now based in South Africa who had previously spent time in Egyptian jails due to his involvement in protests against the government.
@weddady: Nasser Weddady, a Mauritanian activist based in Boston.
No Comments
You might also like
A "perfect storm" of events raised alarm bells for visitors to Egypt from 15th November 2013.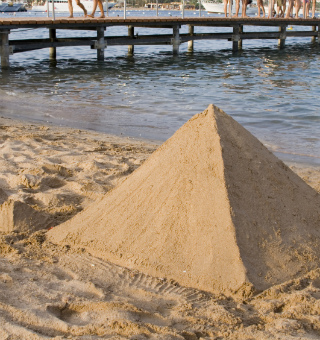 In mid-August 2013 several countries changed their travel warnings for Egypt following the spread of civil unrest to the Red Sea resort of Hurghada. A protest in the area, but well away from tourist precincts, led to the death of one person.
15th August 2013: Renewed violent clashes between protesters and police has led to a state of emergency being declared.