Travel Alert: Gunmen attack luxury hotels in Mumbai terror attack
This is a very brief overview of the developing situation in Mumbai, India.  We are keeping an eye on the situation, so come back for regular updates
What's happening in Mumbai:
On 26 and 27 November 2008, attacks were launched in Mumbai targeting a number of locations, including major hotels, restaurants, the railway station and near the domestic airport terminal. Reports indicate both gunfire and explosions were involved. The attacks have resulted in many people being killed and injured. Mumbai police have stated that the attacks are terror related.
How does this affect travellers?
" .... Coordinated terror attacks struck the heart of Mumbai, India's commercial capital, Wednesday night, killing dozens in machine-gun and grenade assaults on at least two five-star hotels, the city's largest train station, a movie theater and a hospital.
...Rarely for India, the attackers specifically targeted sites popular with tourists....
...Guests who had escaped the hotels told television stations that the attackers were taking hostages, singling out Americans and Britons..."
From The NY Times (27 Nov 2008)
What is the official Govt Travel Advice?
The Australian Govt currently states:
We advise you to exercise a high degree of caution in India because of the high risk of terrorist activity by militant groups.
Australians should avoid travel to Mumbai at this time.
Australians in Mumbai should remain in a safe location and follow the advice of local authorities.
From Australian Govt's Smart Traveller service (27 Nov)
This data can change frequently, so please check your local Government's website.  Also, register with your foreign affairs department so they can more easily find you in the event of an emergency.
UK Govt - Foreign & Commonwealth Office
Canada - Foreign Affairs & International Trade
What should you do?  Advice from security experts Red24
Travellers in Mumbai are advised to exercise heightened security awareness and to follow the  directives of local authorities at this time. The following in particular should be taken into consideration:
WorldNomad's policy holders in India should contact red24 to update Red on their whereabouts and safety.  Contact them on Tel: +442087070000
Register with your embassy.
Stay within the confines of your residence or accommodation.
Do not go out into the public streets.
Be alert to local news developments.
Adhere to any imposed curfews or security restrictions.
Be aware of conspicuous or unusual behaviour. Unusual behaviour and strange devices should be reported to the police or security personnel promptly.
If you are in a building located close to the site of a terrorist attack, stay away from the windows.
If in the vicinity of an attack, do not stay to watch what is happening, as you will only get in the way of the emergency services. There is also a risk that additional attacks may occur.
Make a mental note of safe havens, such as police stations and hospitals.
Here is some general advice if you are involved in bombing attacks
Leave the area as soon as possible
Do not run; you may be suspected as the bomber. If you are in a crowd stay at the fringes.
Stay clear of glass shop fronts.
If you are injured attend to yourself before others.
Obey all instructions and orders that are given by local police.
Make your way to a pre planned secure area.
If you return to your hotel stay away from the windows.
Listen to television and radio reports.
Contact family or friends and let them know your situation.
Write down what you saw before and after the blast it may help the authorities in their investigation.
- - - - - - - - - - - - - - - - - - - - - - - - - - - -
The WorldNomads.com website will continue to monitor this situation in the SafetyHub blog. 
Members of WorldNomads.com (you can sign up for FREE here) affected by this problem can call red24 on +27 21 700 3860 at any time to get personal safety advice.
2 Comments
Hello,<br><br>Is my insurance affected if I am travelling to New Delhi India today?<br><br>Regards,<br>David

Hi David,<br><br>if you have a WorldNomads Travel Insurance policy, please contact customer service - they need to know your policy number to provide you with any specific or confidential information that is relevant. Contact Phone numbers and email form is here:<br>http://www.worldnomads.com/contactus.aspx <br><br>Additionally, you should check the latest Travel Advice issued by your Government as this may affect your insurance cover.<br>
You might also like
Women's travel safety in India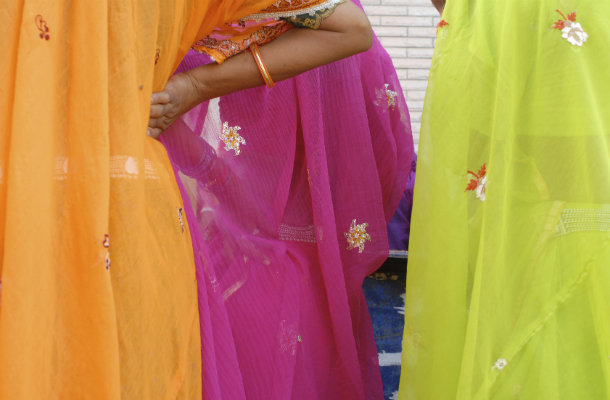 Over the last 100 or so years women have broken down much of the entrenched sexism which was once common place in even modern western countries. But this is not the case in India. In India women are viewed in a very different light.
Altitude Sickness Warning
A reminder to anyone undertaking a high altitude trek or ski excursion that AMS - acute mountain sickness - is a threat to your health. There has been a spike in the number of cases reported in the past year.
Bangladesh Cyclone Alert
A tropical storm struck Bangladesh on 16 May 2013, killing 12 and forcing many to flee.