Areas to Avoid in the Philippines
While most of the Philippines is friendly and beautiful, there are areas that are unsafe. Of course you want to stay safe, so take a quick look through this list of places to avoid, and make your visit to The Philippines safe and fun.
Military Risk
The military is an ever-present force in the Philippines, due mainly to the high risk of terrorism. Even when a ceasefire has been called, violence could flare up again at any moment, without warning. So, regardless of the current state of affairs during your stay, it's best to avoid these areas altogether.
Terrorism
Terrorism is perhaps the biggest threat to tourist safety in the Philippines and continues to be an increasing and ongoing problem.
The whole of the far south is a no-go zone: The areas of Mindanao, the Sulu Archipelago and the Zamboanga Peninsula are all considered extremely dangerous and travelers are advised not to go there. The terrorist group Moro Islamic Liberation Front (MILF) has been blamed for a numerous violent incidents, kidnapping, and frequent clashes with the Filipino security forces.
Spinoff terrorist groups, like the Abu Sayyaf Group and Jema'ah Islamiyah, have broken away from MILF and are particularly dangerous. They are responsible for bombings which have resulted in property damage, injury and death. The more rural areas of the country, including the island of Luzon to the north, should be avoided as they have seen increased presence of the terrorist organization The New People's Army (NPA).
Over the past few years, terrorist acts involving explosive devices in North Cotabato Province, Basilan, Isabela City, Jolo, Cotabato City, Makati and the Zamboanga airport have collectively resulted in the deaths of 41 people and severe injury to well over a hundred others. Most of these bombings took place on public transportation, such as buses, and in crowded locations like restaurants and cathedrals.
The unpredictability of terrorist acts makes them that much more dangerous, so the best way to avoid becoming a victim is to steer clear of the locations where they are more likely to occur.
Kidnap Risk to Travellers
The risk of kidnap is especially hazardous for tourists because the terror groups target foreigners for the high profile publicity - and the high ransom they can obtain from relatively wealthy families. Thankfully, these crimes are not widespread. The following locations carry a higher risk of kidnapping and should be avoided:
Sarangani Province
North Cotabato Province
South Cotabato Province
General Santos City
Sultan Kudarat Province
Lanao del Sur Province
Lanao del Norte Province
Iligan City
Pangutaran Island
Additionally, several foreigners have been captured in Zamboanga City, Pagadian City, Patikul and Jolo in recent years.
The victims range from Philippines nationals to Red Cross workers to television crews. An Irish priest anda wildlife photographer are among other kidnap victims proving that anyone could potentially be at risk if they are traveling within these danger zones.
Again, like terrorism, kidnappings are difficult to predict and therefore can be challenging to avoid. Your best bet is to travel in groups and stay away from areas that have seen an increase in recent kidnapping incidents. There are plenty of beautiful locations within the Philippines to see and explore without having to venture into these troubled places.
Is The Philippines Danegrous?
As a whole, the Philippines is a lovely place to visit with minimal risk of crime or danger. There are, however, locations within the country in which the risk of harm to foreigners is heightened and therefore should be avoided. Just know what areas to avoid and stick to the places that are not as dangerous and you will be able to experience the beauty of the Philippines without incident.
4 Comments
I have been to the Philippines many times. I have a two and half years old son there. He is in Aurora. The most problem I have had is with money changers trying to rip me off. They assume a foreigner is afraid. I kicked a money changers ass and his accomplices ass right in the street in Malate. The people there applauded me and even the police just laughed. A vender gave me pork on a stick. I have been to many places on Luzon, Cebu, Mindanao and Negros Occidental. Every now and then a taxi will try to get over on you. But just stand firm and you will be O.K. I love going to the Philippines and I like the excitement of going where you're suppose not to go. Kidnap me, I have a lesson to teach you. Randy Barbour

is IPIL, ZAMBOANGA SIBUGAY, PHILIPPINES safe?

A guy I know told me he went in Zamboanga. There was a bunch of teenagers who were running after him with knives and machetes. I`m not making that up. Avoid Zamboanga at many cost.

Hello,
I am moving full time to Mindanao, a small village not far from Dipolog, I have been there many times and NEVER had any problems at all. Matter of fact people are far more friendly than my home now in Miami Florida.
I love to take road trips and would like to drive all over Mindanao. Where are the places I should avoid?
My wife is Filipino and will always be with me.
thanks in advance
Fred
Shareable Snippet: Want to stay safe? Take a quick look through this list of places to avoid
You might also like
Cheapest and safest way to get around The Philippines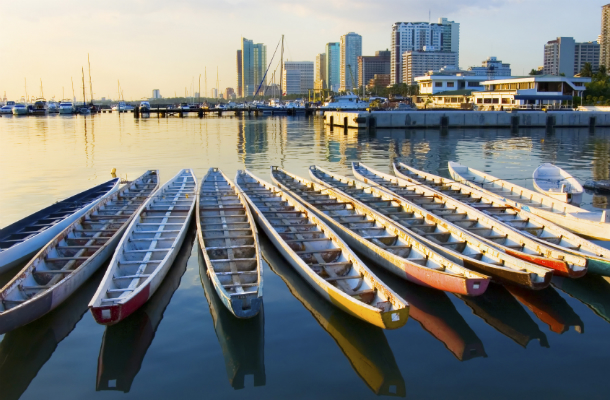 This "undiscovered" gem of Southeast Asia is a beauty! Vibrant, full of life and diversity from throbbing metropolises to white sand beaches.

But like any developing nation the "can do" attitude of locals is sometimes a little "make do" - make do with what we've got - which is not always a lot.

This is really evident when it comes to getting around the country. Some of the transport options are, well, a bit dodgy.

Which ones, and how can you tell? That's why you need this handy little insight.
Severe typhoon warning
Another late season, severe typhoon is bearing down on the east Asia region.
Halloween Typhoon Menaces East Asia
A Halloween typhoon is causing trouble for the region around the China Sea.