Travel Alert : Thailand civil unrest
This is a very brief overview of the developing situation in Bangkok, Thailand.  We are keeping an eye on the situation, so come back for regular updates
What's happening in Thailand:
" Anti-government protesters stormed the control tower at Bangkok's main international airport on Wednesday 26 Nov...
... A series of small bomb blasts wounded several anti-government protesters blockading the airport on Wednesday, protest leaders said, as chaos ruled inside the terminal..."
From Reuters Alert Net (26 Nov 2008 06:04:35 GMT)
These disturbances are as a result of internal domestic issues.  Although foreigners have been affected by travel delays, there have been no reported attacks or acts of violence directed towards foreigners.
How does this affect travellers?
" Thai Airways, the national carrier, said 16 inbound flights had been diverted to Bangkok's old airport Don Muang, 45 kms from Suvarnabhumi, and another three flights to a Vietnam War-era airbase 150 kms southeast of Bangkok.
Budget carrier Air Asia, Singapore Airlines and Cathay Pacific halted service to the Thai capital, a major regional hub with 125,000 passengers passing through Suvarnabhumi daily."
From Reuters Alert Net (26 Nov 2008 06:04:35 GMT)
What is the official Govt Travel Advice?
This data can change frequently, so please check your local Government's website.  Also, register with your foreign affairs department so they can more easily find you in the event of an emergency.
UK Govt - Foreign & Commonwealth Office
Canada - Foreign Affairs & International Trade
What should you do?
WorldNomads.com's Insurance Director, Graham Kingaby gives this advice to travellers in Bangkok or thinking of travelling there...
Avoid all political gatherings or demonstrations
Avoid areas in and around government buildings, particularly around Govt House and Parliament and Police HQ.
Don't hang around Suvarnabhumi and Don Muang Airports unless travelling
Keep an eye on the airline websites if you are travelling through Bangkok to find out about travel disruptions or redirections
Advise friends and family of your location via phone, email or on your travel blog, just in case the situation deteriorates
- - - - - - - - - - - - - - - - - - - - - - - - - - - -
The WorldNomads.com website will continue to monitor this situation in the SafetyHub blog. 
Members of WorldNomads.com (you can sign up for FREE here) affected by this problem can call red24 on +27 21 700 3860 24/7 to get personal safety advice.
3 Comments
Hello. I have a world nomads policy and have flights booked to travel from BKK to MEL on saturday. Can you please advise if you are rebooking pax to fly from other destinations and if so what the prcedure is? Many Thanks, emily

Hi Emily,<br>You'd need to contact your airline directly to find out whether or not they are re-scheduling flights.<br>Please contact WorldNomads Customer Service with your policy number if you have any questions regarding your insurance cover.<br>Customer Service phone numbers and email is here: http://www.worldnomads.com/contactus.aspx<br><br>Safe travels

Hi there,<br><br>I am going to travel from Melbourne to Thailand soon, and I'm unsure on if you cover costs involved with civil unrest in Thailand?<br><br>Thanks<br><br>Cat
Download the Thailand FREE survival guide.
You might also like
Burning ropes of death! Huge buckets of booze! So much fluro it burns the retinas!

Ever been to the notorious Full Moon Party in Thailand? It's been getting a bit of bad press lately, so we decided to send our Travel Safety reporter Jesse Perez to Koh Phangan to see if it was as dangerous as the mainstream media made it out to be.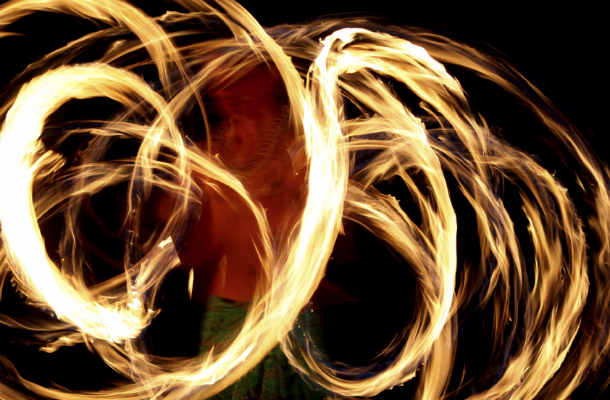 What's a Full Moon Party? A few young travellers (usually more than 20,000) will gather on a beach under a full moon and in front of a strip of bars pumping out dance music. Almost everyone gets wasted on weed, Ya Ba, mushrooms, XTC, or bucket drinks and dances till the sun comes up.

What could possibly go wrong?

Most people walk away from the FMP having had a thoroughly good time, but bad stuff happens - quite often.

Be one of the smart ones who's armed with the knowledge needed to stay safe with this "best full moon party review - ever!"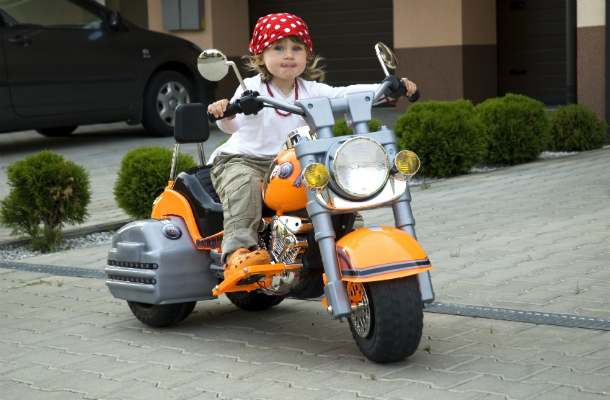 Thailand is a pretty safe place - if you're sensible about it - but the thing that's most likely to get you in trouble is a rented motorbike. People keep falling off them!

They're also the source of the number one myth about Thailand: You don't need a license to ride a motorbike. You do.
Yeah, we know the guy at the rental shop said you don't, but honestly, you do.

But what about bikes under 50cc, and are you covered if you are injured?

All your 'scooters in Thailand' questions are answered here.