Thailand Political Situation - Travel Alert Update
What's happening?
The Thai government on July 29, 2010 lifted the State of Emergency decree from a further 6 provinces, but the order remains in force in 10 provinces, including the capital, Bangkok.
The decree, which was imposed on 23 provinces last April during "redshirts" protests, prohibits gatherings of 5 or more people, allows the imposition of a curfew, censorship of the media, detention without charge, and allows the government to quickly move troops onto the streets to quash any protest. In May, when authorities moved against protesters, 8 people died and 150 were injured.
Last Tuesday, responding to a bomb blast in downtown Bangkok on Sunday July 25th, Prime Minister Abhisit Vejjajiva said emergency rule would remain in the capital for the foreseeable future.
The blast, at a bus stop in the same commercial district occupied by Redshirts during the recent troubles, killed one person and injured 10 others and coincided with a by-election.
A day after the latest relaxation of emergency decree, another grenade exploded in central Bangkok, seriously injuring a refuse collector.
The device, in a plastic garbage bag, exploded around 1:30am opposite the King Power shopping centre in Soi Rang Nam on Phayathai Road in the Ratchathewi district.
There's a useful map detailing the location of incidents.
Follow WorldNomads.com travelsafety alerts on twitter for updates.
How does this affect travellers?
The 10 provinces STILL under emergency law are:
Bangkok, Chiangmai, Nonthaburi, Pathum Thani, Chiangrai, Ubon Ratchathani, Udon Thani, Nakhon Ratchasima, Khon Kaen and Smut Prakan.
Visitors to these provinces may be stopped by authorities at checkpoints. It is a legal requirement to carry identification with you at all times in Thailand. A driver's license with a photo, or a photocopy of your passport will do.
What's the official government advice?
In June, the Australian government through its smartraveller site amended its "Do Not Travel" advice for Thailand to "Exercise a High Degree of Caution" in response to the end of the "Redshirts" protests and normalisation of activity. Other foreign governments made similar changes. It's not expected that advice will change in light of the more recent events.
However, you should check your government's travel advice on a regular basis. 
What should you do?
Avoid public gatherings or demonstrations, and areas where you see police or military movement.
Monitor local media reports and follow the advice of police and military.
If you suspect unrest or violence has broken out close to you, remain in your hotel room and follow the instructions of staff, police and military authorities.
In Bangkok, exercise extreme caution while moving around areas which were part of the Redshirts protests, as they appear to be the focal point of further unrest. 
Advise friends and family of your location via phone, email or on your travel blog, just in case the situation deteriorates.
How does this affect my travel insurance?
Frankly, it doesn't. At present none of the provinces covered by the state of emergency (including Bangkok) are subject to foreign government advice to "do not travel", so there are no special conditions on your policy at this time, regardless of when or where you bought it.
Graham Kingaby,Insurance Director for WorldNomads.com, says "If you are innocently caught up in an incident - there's a spontaneous riot or demonstration, another grenade explodes or there's a sudden eruption of violence - generally your insurer will look after you. Just don't go looking for trouble, don't get involved in or go to watch a protest, and certainly don't go looking for unexploded grenades in former protest sites."  As always, take time to read the policy to make sure the cover is right for you.
However, there are other parts of Thailand where foreign office or government "do not travel" advice does apply. These are the southernmost provinces Yala, Pattani, Narathiwat and Songkhla where a separatist insurgency continues. Your World Nomads Travel Insurance policy may not cover you if you travel to these provinces.

State of Emergency decree remains in force for Bangkok and 9 other provinces

No Comments
Download the Thailand FREE survival guide.
You might also like
Sex in Thailand, what you need to know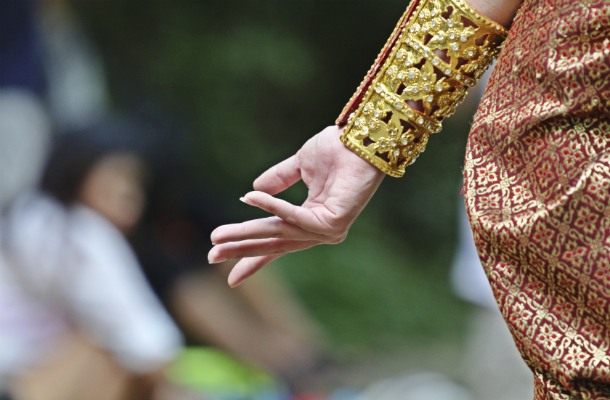 Why is there so much sex in Thailand? What's a Bar Girl and where do you find them? Is prostitution legal, is it exploitative? Why child sex tourism is a scourge. How to spot a Ladyboy, and avoid getting into trouble.
Thailand scams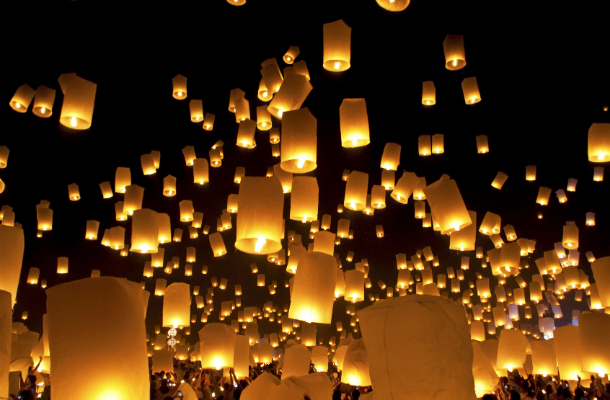 Scams, confidence tricks and rip-offs are very common in the tourist parts of Thailand. Watch out for these common scams and if it's safe to use ATMs.
The Sombondee restaurant scam
Scams involving tuk tuk drivers
The gem scam
The timeshare scam
Watch out for fake, fake baht
Is it safe to use ATM's?
Police in Thailand: friend or foe?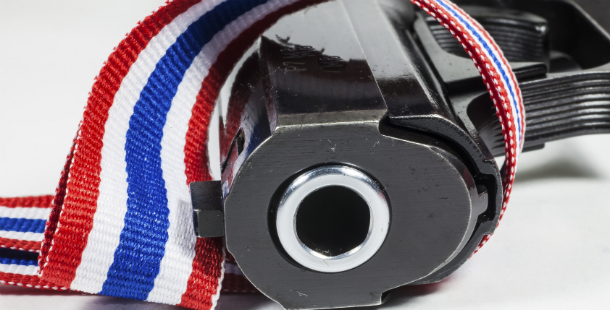 If you're genuinely innocent and need their assistance you'll find Thai police polite, professional and efficient. Still, they're serious guys with a tough job. So don't mess with them.
Tips for dealing with police in Thailand.