Brazil. How to travel safely with World Nomads.
Brazil is a steamy, sensual, vibrant, raucous melting pot of sights, sounds and experiences. Whether you choose to explore the Amazon or the beaches of Rio, you're going to have an awesome time. There's so much to see and do here.
But it's not without its challenges. Mother nature can wreak havoc, and in the cities poverty, sadly, breeds crime. It can be a dangerous place if you don't know what you're doing.
Insights, travel safety advice and alerts to make the most of your trip.
Essential travel insights to keep you safe in Brazil
Rio's beautiful beaches are a haven for petty thieves. Sneak thieves and bag-snatchers routinely operate on the beaches, but lately a more frightening type of crime has emerged. Find out about it here, and follow these tips for staying safe in the sun.

Rather than a place to avoid, the favelas are some of the most vibrant parts of Rio de Janeiro, both in colour and culture. They are the flipside of the city's strange dichotomy. Exploring these communities is a great way to dive beneath the flashy veneer of Ipanema Beach and appreciate the depth of Rio's charm.

Brilliant swathes of rainforest, strange topography and vibrantly coloured wildlife mean Brazil is the perfect place to get back to nature. The continuous stretches of sparkling beaches may tempt you to simply stay close to the coast, but to see Brazil's showiest natural spectacles you'll have to head inland.

Rio de Janeiro is a city defined by its division. The gaudy wealth of Ipanema and Copacabana are juxtaposed with the crowded poverty of the favelas. The landscape, squashing the city between the mountains and the surf, only brings this into tighter focus, often resulting in the violent clashes and crimes that have earned Rio a reputation. But how dangerous is Rio? Read more...

Brazil - it's a big, big place and if you want to 'do it all' you'd better be prepared for some long distance travel, whether that's by avioes, trens e automoveis is up to you, but here are some tips on getting around safely.

God made the world in six days, the seventh he devoted to Rio, or so say the Cariocas, residents of the beautiful city of Rio de Janiero, Brazil.  Rio is a city of contrasts, from the white sandy beaches and hotels of Copacobana to the shanty towns, or favelas clinging to the hillsides. Don't steer clear of them, they're sometimes the best part of Rio... if you know how to stay safe. Check out these top tips.
Download the FREE Rio Insiders Guide.
You might also like
if you choose to drive through Italy to see the sights, several road dangers lurk, and it's sadly more mundane than a fleet of mini's negotiating Turin's sewer system! One of them is "Europe's most dangerous road!"
Behind the wheel
The Italians are a passionate people. They have a zest and a lust for life. Many of them can't hold a conversation without throwing their hands and arms and whole body into action. But sometimes, this crosses over into some scary, inappropriate behaviour. Women, read on to find out how to keep the Italian stallion in check.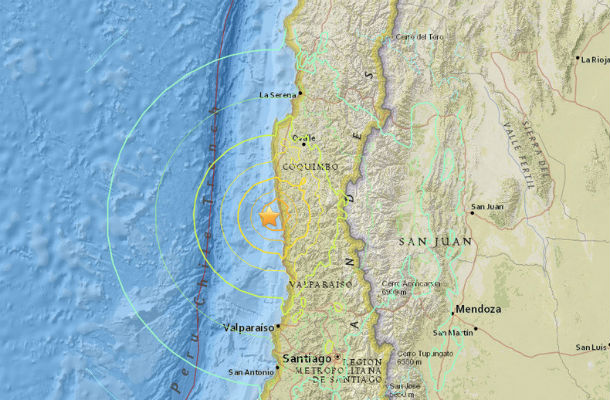 Travel Alert Chile: 8.3 magnitude earthquake hits central Chile, tsunami warnings issued. Read now!