Sochi Olympics Terror Alert
UPDATE: There have been two more deadly terror attacks in Volgograd, killing at least 31 people. Russian authorities are linking the latest attacks to a previous bombing in October, and is part of a campaign to disrupt the winter Olympics.
A suicide bomb attack on a bus in the south of Russia is being linked to threats to terrorise the Sochi winter Olympics.
The blast which killed 5 people and injured and maimed 41 others aboard a bus in Volgograd on October 21st is being linked to threats to disrupt the Sochi winter games.
The suicide bombing is the first such attack outside of the troubled North Caucusus region since the 2011 attack on Domodedovo airport which killed 37 people.
A report by news agency RT says investigations revealed the bombing was originally intended to be carried out in Moscow. The bomber, a woman from Dagestan, had plans to meet up with two other Dagestani men in the capital.
Sochi, the site of the February 2014 winter Olympic Games is in the far south of Russia, close to the North Caucusus. Separatist groups have threatned to make the event known as "the terror games".
Russian President Vladimir Putin has ordered a massive security operation to protect the games. Security in the lead-up to the event, and during it, is expected to be very tight. Those intending to attend the games should be prepared fro intense scrutiny and allow extra time for security checks when calculating travel times. You should use caution while in Russia at this time and remain alert to possible terror threats.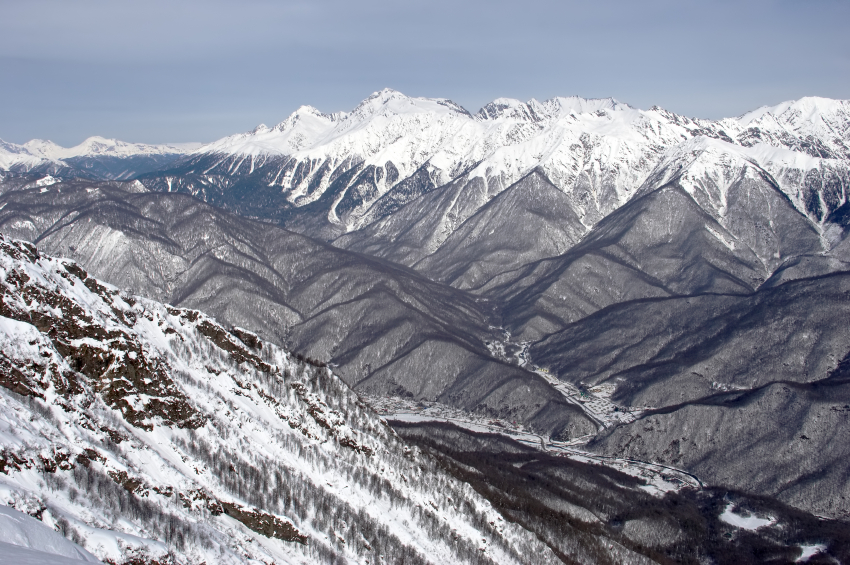 No Comments
You might also like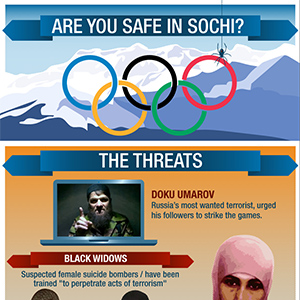 Are you safe in Sochi? What is the nature of the terrorist threat? How real is it, and what are the security authorities at the winter Olympics doing about it?
Check out this infographic.
A trip to Russia means experiencing a whole different world, a unique culture filled with gracious people and rich, old traditions.
A devastating explosion has ripped through Moscow's largest international airport, Domodedevo, leaving 35 people killed and 168 injured. The blast - which tore through the crowded baggage claims section of the international arrivals hall - has ...