For the last three weeks bellies have been rumbling across the World Nomads office as we have pored over the diverse and delicious recipes that you have pulled from your memories and your kitchens across the world.
The calibre of recipes and stories has been elevated to an entirely different level this year and one thing has been made overwhelmingly clear - the only thing that rivals your passion for travel, is your passion for food!
This scholarship is by far the trickiest one to judge, as we are not looking for one specific talent (like we do with our writing, photo and film opportunities). For Passport & Plate, we're not only looking for awesome dishes, but also meaningful travel stories behind the recipes from people with an undeniable love of food.
Here is how we judge the entries
First, you had to have a great story behind your recipe - a tale that would transport the reader to a new place through food. Many of you had mouth-watering recipes, but the story didn't carry its weight. Once again, the grandmothers and mothers of the world proved to be the real winners in this scholarship, as they are the custodians of the world's food traditions and time-honoured recipes. To them, and the many locals that have shared their kitchens and homes with us travellers, we raise our glass (and our forks) and gives thanks!
Next, your personal essay had to convince us why we needed to send you to Sri Lanka as a food explorer, and what the opportunity would mean to you - you couldn't just tell us about your love for food (because, hey, don't we all?).
Finally, we looked at your recipe. Was it original or did we see a bunch of similar recipes? Did your recipe intrigue us, make us hungry, nostalgic or want to try it at our next dinner party? Each year a team of enthusiastic foodies here at World Nomads take home the top recipes and cook them - just to make sure they work and are as tasty as they look.
So, as you can imagine, picking just three food explorers is no easy feat. However, please join us in congratulating the three hungry travellers who will be headed off on eating adventures in Sri Lanka courtesy of Intrepid Travel. As for the rest of you, thank you for sharing your recipes, your homes and your travel experiences with us - it has been a pleasure to take the culinary journey with each and every one of you!
The Winners
Judges' Comments: The circumstance of finding yourself in a foreign kitchen and having an unrecognizable dish thrust in front of you is one that many travellers can relate to - even if it is at your grandparent's home, as Mahsa shares. Instantly, you can imagine yourself sitting there next to her in Iran and trying fesenjoon for the first time - and discovering that not only is it special, but decadent and delicious as well. Having left her Sydney PR job to preserve and share her family's Persian recipes, Mahsa will no doubt do the same on assignment in Sri Lanka.
Mahsa will be exploring the famous and fiery Tamil dishes and indulging in the abundant fresh seafood in the north of Sri Lanka.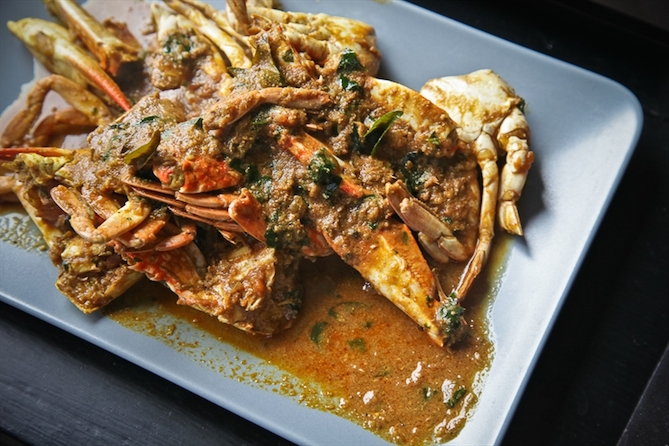 Judges' Comments: Suresh's crab curry represents not only his family's physical and emotional journey, but manages to whisk its cooks to another place ruled by sun and spice. This is a dish that truly transports you. With a passion for food that began at the markets of Colombo, Suresh, now a Torontonian, relies on heirloom recipes and family to connect him to his Sri Lankan roots. This is his pilgrimage to revisit his home and discover its food all over again.
Suresh is headed to southern Sri Lanka where he will taste his way through the array of citrus and cinnamon laced curries, as well as the country's best sweets.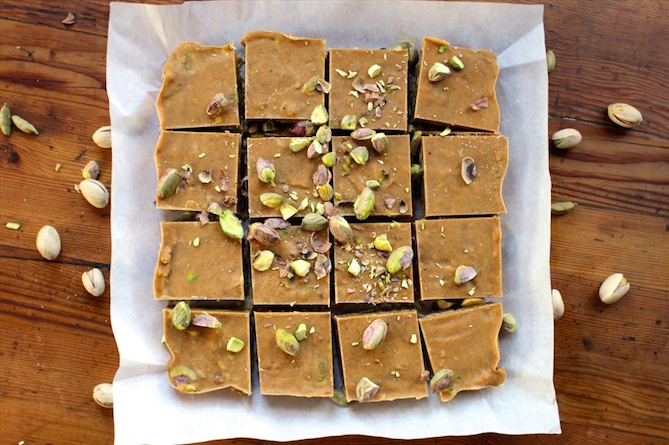 Judges' Comments: What are the chances of coming across delightful Indian desserts in the foothills of Tuscany? The fact that Lindsay didn't initially realize that these chickpea flour treats were not in fact Italian, is testament to the transcendence of ingredients and recipes over cultural and culinary borders. Lindsay's dedication to investigating the local food scene and its custodians in her native Canada have prepared have her well prepared to do the same on her first trip to Asia.
Lindsay will journey to Sri Lanka's hill country where she'll sip on the world-famous Ceylon tea and learn about the spices that permeate the country's cuisine.
Missed out on this opportunity?
Sign up to our newsletter and be the first to know about our next scholarship.
The shortlist