Ecuador is the second-smallest country in South America, but nowhere else on Earth will you find so much natural diversity.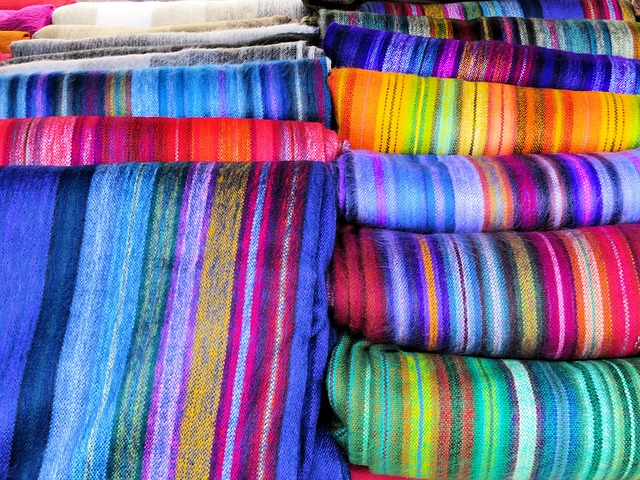 In one day you see the Amazon Basin, volcanoes, cloud forests and the Pacific coast. You can spend your cash shopping at the awesome indigenous market in Otavalo or enjoy some of the world class trekking Ecuador offers (try the Quilatoa Loop).
Some trivia about the country: Ecuador exports 8 million tonnes of bananas a year, has had nine presidents since 1997, its residents make a minimum wage of $318/month, and the Panama hat actually came from Ecuador.
Besides all of the wonderful adventures you can have in Ecuador, as with any place you travel, there are a couple things you'll need to look out for to stay safe. We've asked our friends in the adventure travel industry for their advice, so have a read below and then please add in the comments add your tips for making the most of Ecuador.

1. Get your travel jabs.
When traveling to Ecuador, a thorough evaluation of the traveler's immunization history is as important whether they are a child, adolescent or an adult. Routine immunizations can protect you while traveling to South America; and may even save your life.
– Jorge Castillo, Passport Health USA
WorldNomads: If you want to know which vaccinations to get, we can hep you with that. Check out our guide to travel immunisations you really need for South America.

2. Women travellers.
Dress conservatively if you are bothered by catcalls. It's still a macho culture. When in Rome, do as the Romans do. So avoid miniskirts, spaghetti straps, etc. and no matter how athletic you are, take high altitude precautions seriously.
– Kimberly Haley-Coleman, Globe Aware

3. Common crime traps.
Don't walk up to the virgin monument in Quito as people do get robbed on the remote track. There is a mustard scam in Ecuador, mostly in Quito. You will be walking down the street and will step on a package of mustard. One of the locals will come to help you clean the mustard off your pants and will also clean you out your wallet.
– Trish Sare, BikeHike Adventures
WoldNomads: Don't miss the view from the virgin monument, it's spectacular, just follow these simple tips for getting there safely.

4. Galapagos tips.
Don't bring anti-malarial medicine. Although there are mosquitoes in Galápagos, none of them are carriers of malaria or dengue fever. Make sure you do bring sunscreen.
The Galapagos gets very hot and sunny. Also consider bringing seasickness medicine or check and see if your cruise has it. A motion sickness medicine called Mareol is available in Galapagos and mainland Ecuador pharmacies.
– Carla Torres, Geovisions
WorldNomads: The Galapagos Islands are certainly unique, with some unique problems for the first time visitor. Learn how to avoid these traps to keep your trip fun and safe.

5. Do explore.
Especially the lesser known parks and mountains, but always consult a knowledgeable and credible local guide on trails & conditions, take a compass and not least, tell someone how long you'll be gone for. Also, the best thing you can pack is a good rain jacket. The weather is very capricious in the mountains and podocarp rainforests.
– Christina Tunnah, World Nomads Travel Insurance
Learn some local lingo!
Of course, whenever you're travelling to a foreign country it's always helpful to know a bit of the local language, Learn Spanish with a WorldNomads Language Guide. Share your story! What did you learn in Ecuador and wish you had known before you left?
8 Comments
Caroline

said

Be careful when travelling into the rain forest area. Remember more water, more mud slides. Be careful in general as people are very poor in this country. Beautiful tropical country. Very friendly people.

Jenny

said

Hey everyone, i was recently in ecuador and let me tell you, it was wonderful. i never felt uncomfortable or unsafe, people are extremely friendly and nice. The prices are incredibly low so its a really good place to go shopping. Its also a very cultural and beautiful place. i can't wait to go back!

anantharaj

said

This country how much salary labour work computer billing how salary

ericka

said

Exercise caution when traveling to the Vilcabamba area. Tourists and expats have been targeted by armed criminals in the area. You can search and see the news articles. Use common sense and avoid hiking in remote areas.

http://latinamericacurrentevents.com/san-pedro-de-vilcabamba-ecuador-u-s-expats-victims-of-home-invasion/35285/

viviana

said

HI, I live in Ecuador, and about robbery I can honestly say that you should be carefull in the big cities like Guayaquil or Quito, as New york or other big metropolis crime is something thant you can´t avoid. Don´t dress conservatively, I mean is true, you may have to deal with some of the disgusting flirtatious but is a really hot country, and I repeat this will only be in the big cities.

Jane

said

I am retired and we live on 3000.00 a month have property we will sell to live in Ecuador. I am diabetic and wonder about how accessible insulin is in this county. We calculate that most of our paycheck goes to healthcare in America both Medicare and Blue Cross cost almost 1000 a month which dropped would add an additional 1000.00 to our monthly paycheck. I wonder about the cost of health care, furnished homes or condos are how expensive? We are concerned about groceries, and how complicated is it to bring our pets into this country?

Abdul

said

Ecuador is a country I will soon like to visit , have been reading they have a lot of adventurous places to go and different tourist attractions .. Can't wait to go there for the first time

Jani

said

Hi,

I am planning to apply for PR on Ecuador,I just wanted to know more about this place.Please help me.
Sign up for the latest news, deals & opportunities.