No matter what country you're from and how experienced a traveler you are, you probably need to get some immunizations. We asked our adventure friends around the world what they thought and below are their recommendations for travel to South America.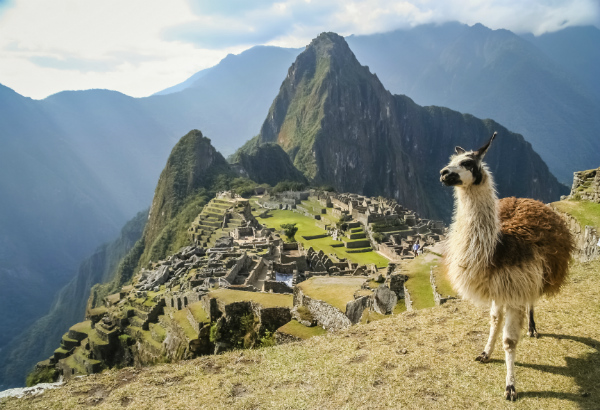 Travellers to South and Central America should get the minimum vaccinations recommended by the U.S. Center for Disease Control including:
Yellow Fever - This vaccine is always a good idea if you will be in the jungle since there are periodic outbreaks and deaths. Some countries require it for entry.
Rabies - Yes, rabid animals can bite you even in the most cosmopolitan city and, once bitten, you could die unless you received the rabies vaccination in advance.
Malaria medication might also be recommended depending on the country.


Immunization Tips
Your once in a lifetime trip should not be hampered by bringing home an unwanted souvenir of yellow fever or other malady. With proper preparation, you can maintain your health and remain at ease for traveling any where in South America.
Aswin Kedia from Vacapedia shares his tips of what to consider before getting your all important jabs.
Check Immunization Records - Verify your previous immunizations and if they meet the routine requirements for the area(s) you plan to visit. Typically this should include measles and DPT shots. A require a booster shot may be needed if it has been a long duration since your most recent shot.

Visit a medical professional - A doctor who specializes in travel medicine can enlighten you about the recommended and required vaccinations needed for a specific country. Recommended vaccinations are not mandatory but required vaccinations are. Your doctor should also be knowledgeable of all recent notifications or health risk warnings issued by the World Health Organization.

Medications - Individuals should contemplate taking prescribed medication, such as anti-malaria drugs in order to avoid potential medical problems.

Timing - Immunizations recommended and required to prevent unwanted illness need to be injected in advance of your trip. Plan on having your vaccinations completed several weeks before your departure to South America. Some vaccinations require a series of shots such as those used for Hepatitis B.
Considerations - Learn as much as possible about the possible health risks and preventions for the country you plan to visit. For detailed information in the different geographical locations of South America, visit the Center for Disease Control and Prevention.
3 Comments
Travel clinc

said

Yellow fever is mainly occurs in Africa and south America.Yellow fever vaccine is recommended for travelers those who above nine month age.Yellow fever vaccine is a single dose vaccination take preferably 10 days before the travel date. It must be provided by the approved Yellow fever vaccination clinic. Those who desire to travel to South America this article is useful for them, it clearly gives the information about immunization tips, and how safely stay in South America.

M barron

said

Just needed info, have had most shots as I traveled to Africa some yrs. ago.

Also visited South America in 2006, another yellow fever shot then.

Appreciate any info . You am give .

Thanks.

faith

said

Am cladius from Texas, I am testifying about a great hebal man that cured my wife of hepatitis B, his name is Dr oniha. My wife was diagnose of hepatities two years ago, i almost spent all i had then, until i saw dr oniha recommendation online, and i call him, then he told me how to get the herb. You can call him on +2349059942347 or email him at dronihaspell@yahoo.com
Sign up for the latest news, deals & opportunities.