Essential insights about
asia
Travellers intending to trek in Nepal and asking "is it safe?" should be aware of a recent increase in mugging of tourists.

Thailand is one of the most tolerant countries in Southeast Asia and has a thriving GLBT scene. The Buddhist belief in karma and reincarnation does make the society as a whole more tolerant of differences and very gay friendly.


Get the inside scoop on how to travel Koh Samui like a local, while staying out of trouble...

This is what you should look out for in order to stay safe during your Phuket visit: Scams, The Tourist Police, Scams, Taxi Mafia, Airport Shenanigans & more...

This is what you should look out for in order to stay safe during your Chiang Mai Visit: Scams, The Burning Season, Songkran Festival Tips, Areas to avoid & More…

This is what you should look out for in order to stay safe during your Patong Visit: Scams, Drink Spiking, the Jet Ski Scam, Credit Card Scams & More…

The Phi Phi islands, an archipelago of 6 islands in Krabi Province in southern Thailand, have a deserved reputation for beauty and the islands have a laid-back relaxed atmosphere without the hustle and bustle of Bangkok or the larger tourist towns.
Make the most of your visit and stay safe with this WorldNomads guide to Koh Phi Phi including how to get there and, where to stay, are the islands safe?, areas to avoid and scams to watch out for.

Thailand travel warnings and alerts. Come back to this living page for the latest alerts on: natural disasters, crime, civil unrest and political instability.

Scams, confidence tricks and rip-offs are very common in the tourist parts of Thailand. Watch out for these common scams and if it's safe to use ATMs.
The Sombondee restaurant scam
Scams involving tuk tuk drivers
The gem scam
The timeshare scam
Watch out for fake, fake baht
Is it safe to use ATM's?

If you're genuinely innocent and need their assistance you'll find Thai police polite, professional and efficient. Still, they're serious guys with a tough job. So don't mess with them.
Tips for dealing with police in Thailand.

Bangkok, Thailand is bursting with as much colour, vibrancy and life as it is dark and drab streets. You can experience all that this city has to offer, but keep in mind a few safety precautions to ensure you come out the other side alive!
Check out below for everything you need to know from areas to avoid at night to not getting struck down by a tuk tuk.


If you love pasta, go to Italy. Cycling? Explore the beautiful vineyards in France. If you love to party...Thailand is the place to be! From fire flamed rope jumping, never ending buckets of drinks and all night dancing - Thailand is one party nomads from all over the world go back for.
But it isn't all fun and games. What should you watch out for while rocking your socks off with Thailand's nightlife?

Mass protests have taken place in Phnom Penh and other Cambodian cities

Security authorities are warning of plans by terrorist groups to kidnap foreigners in eastern Sabah.

Tens of thousands of anti-government protesters are gathering at sites across Bangkok.

Tens of thousands of anti-government protesters are gathering at sites across Bangkok.

A "once in a decade" typhoon has made a direct hit on Tokyo causing travel chaos.

Gunmen killed 10 people, including 9 foriegners, at a hotel in northern Pakistan on 25 June 2013, declaring it was in retaliation for the U.S. drone killing of their second-in-command.

China bird flu alert downgraded.

A tropical storm struck Bangladesh on 16 May 2013, killing 12 and forcing many to flee.

With threats of "thermo-nuclear war" on the Korean Peninsula is it time to rethink your plans to go to Seoul?

The Australian government has announced it will not assist or participate in events at Sandakan this year.


There's a security clampdown in Beijing ahead of this week's party congress where a new leadership will be chosen. The once-in-decade event is taking place in a climate of some political uncertainty. Consequently Chinese authorities are taking ...

You don't care about the politics, you just want to know if there's any danger another coup or protest is going to ruin your Thailand holiday. But you need to know this is a country that's had 18 coups since 1932 - and another one in May 2014.

Taiwan, officially the Republic of China, is home to a little over 23-million people almost indistinguishable from the 1.3 Billion just 200 kilometers across the sea, but here they play baseball, have modern high-speed trains, and democratic elections.

Indonesia, an exotic destination with a long and fascinating history, brimming with adventure, loaded with destinations to lure the traveller and simultaneously potentially one of the most dangerous places for Westerners.

Let's face it, most people know more about the moon than land-locked Tajikistan. As part of the Soviet Union before it's independence in 1991, virtually no visitors crossed the border, then the 1990s - which might have brought hope and freedom, instead delivered a particularly cruel civil war for the people of Tajikistan, which wrought havoc and set the country back considerably.

Tourists are still on edge in coastal areas of Thailand and Indonesia after a recent 8.6 quake triggered a short-lived tsunami alert. Following this, a group of smaller after-shocks continue to pepper the South East Asian region. Echoes of the monumental ...
You might also like
Burning ropes of death! Huge buckets of booze! So much fluro it burns the retinas!

Ever been to the notorious Full Moon Party in Thailand? It's been getting a bit of bad press lately, so we decided to send our Travel Safety reporter Jesse Perez to Koh Phangan to see if it was as dangerous as the mainstream media made it out to be.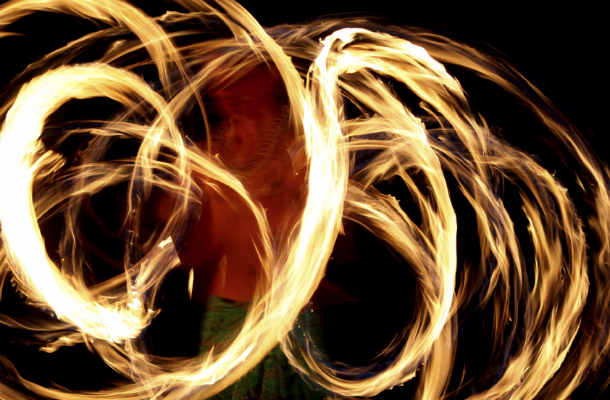 What's a Full Moon Party? A few young travellers (usually more than 20,000) will gather on a beach under a full moon and in front of a strip of bars pumping out dance music. Almost everyone gets wasted on weed, Ya Ba, mushrooms, XTC, or bucket drinks and dances till the sun comes up.

What could possibly go wrong?

Most people walk away from the FMP having had a thoroughly good time, but bad stuff happens - quite often.

Be one of the smart ones who's armed with the knowledge needed to stay safe with this "best full moon party review - ever!"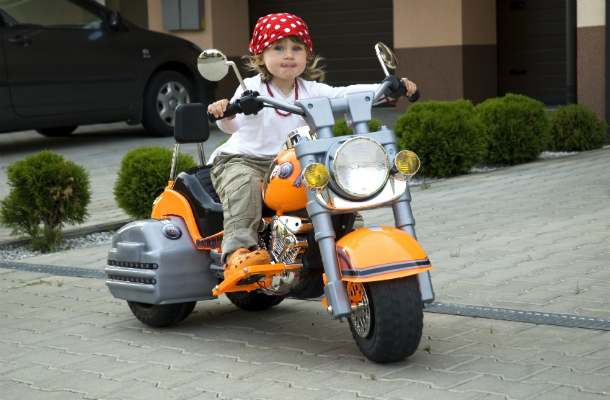 Thailand is a pretty safe place - if you're sensible about it - but the thing that's most likely to get you in trouble is a rented motorbike. People keep falling off them!

They're also the source of the number one myth about Thailand: You don't need a license to ride a motorbike. You do.
Yeah, we know the guy at the rental shop said you don't, but honestly, you do.

But what about bikes under 50cc, and are you covered if you are injured?

All your 'scooters in Thailand' questions are answered here.